Skip to Content
Orthognathic Surgery (Corrective Jaw Surgery)
Orthognathic Surgery remains a very important component of our practice. We were one of the first to incorporate the Biomedical Engineering aspects of Virtual Surgical Planning (VSP) in diagnosing and developing a treatment plan for your individual circumstance. To do this we obtain a CBCT cone beam (3-D X-Ray) of your jaws and impressions of your teeth. This contemporary technology has allowed us to achieve a more predictable, stable, and esthetic outcome.
Orthodontist and Surgeon can team up to help achieve this goal, but for results, you have to make a commitment. Orthognathic surgery is performed on the bones of the jaws to change their positions. Orthognathic surgery is corrective facial surgery where deformities of the jaw exist. It may be indicated for functional, cosmetic, or health reasons. It is surgery commonly done on the jaws in conjunction with orthodontic treatment which straightens the teeth.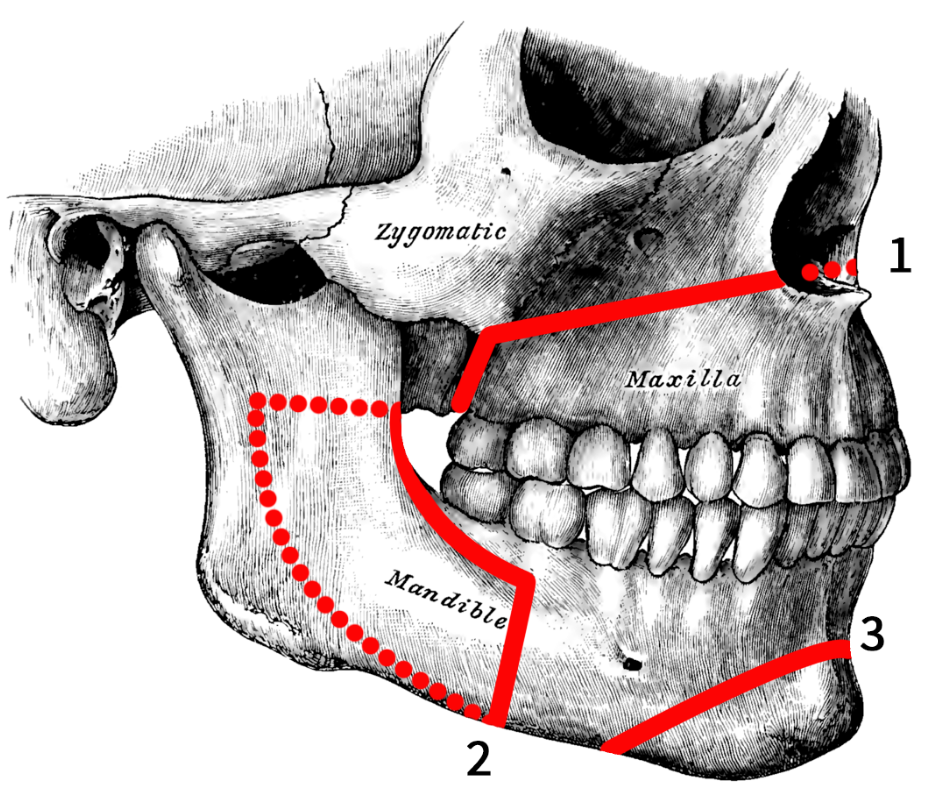 When Jaws Don't Fit
If your jaws don't meet correctly and your teeth don't seem to fit with your jaws, you may have a biting problem that causes eating difficulty. Your face may appear "off-balance" and you may not be happy with the way you look. Your bones and teeth may have grown that way since you were a child, or you may have injured your face. Whatever the reason, your teeth and facial bones can be repositioned to create a more balanced appearance with jaws that work together well.
Orthodontist Role
Your orthodontist studies the position of your teeth and determines how braces will prepare your bite for surgery.
Checking Your Progress
At first, your surgeon may want to see you every couple of months to plan surgery and check your progress. As surgery nears, your visits may increase. Several weeks before the surgery, your surgeon may perform one more simulate or mock surgeries on the casts of your teeth to plan each detail. If the braces move the teeth differently than expected, your surgeon may alter or delay surgery until you're ready. Once the surgery is scheduled, your surgeon will discuss what type of surgery you will have and whether you may need a bone graft from another part of your body to build up a part of your jaw that is too small.
Before Surgery
Before surgery, you may be advised to have a physical exam before surgery to assess your general health. You may donate blood in case you need a transfusion during surgery. You may also need to have a lab test. Don't eat or drink anything after midnight the night before surgery. The surgery may be performed in a doctor's office, outpatient surgery center, or hospital. An anesthesiologist or nurse anesthetist will discuss your anesthesia with you and answer any questions you may have. You will receive IV (intravenous) fluids and medication to prevent dehydration and infection and to decrease swelling and pain just before surgery. You'll receive general anesthesia so you won't be awake during surgery.
We Are Here to Serve You! Contact Us Today to Request an Appointment.